MATILIJA PURE WATER SYSTEMS
1026 SANTA BARBARA STREET
SANTA BARBARA, CA 93101

Directions>
Contact
P 805-963-3408
F 805-966-9811
Contact Us
for your
Free>
Water Analysis
Thank You
We will be in touch with you shortly to schedule your free, no-obligation in-home water analysis.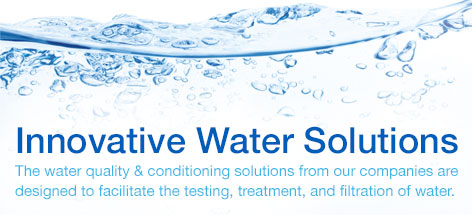 Clean Safe Water Wherever You Need It
Are you experiencing water quality problems in your home or business? If so, Watts wants to help you find the right solution. Our experienced network of water quality professionals have a long history of solving water problems from hard water to odors to bad tasting drinking water and much more. We have experience with both municipal and well water systems.
Call today for a free water analysis
Take the next step and call today for a free water analysis. Because every home or business has its own unique water makeup, our expert water quality professionals will provide you with a detailed customized analysis of your water and recommendations on solutions to consider. Watts offers a diverse selection of water quality products, from innovative & environmentally friendly scale control systems to industry-leading water softeners and drinking water filtration systems, learn more below.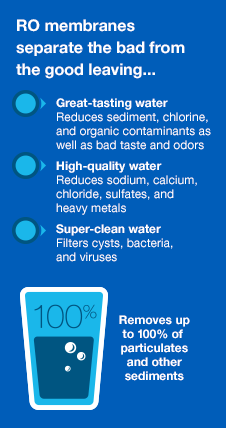 High-Quality Water Filtration
If you have sediment, chlorine, impurities, or unpleasant tastes or odors in your water, a Watts drinking water system can provide you and your family with an affordable solution. From our compact, under counter, ultra-filtration systems to our reverse osmosis systems, our solutions are convenient and easy for you to maintain and provide excellent protection from a wide range of impurities including cysts, bacteria and viruses.
Watts' water filtration solutions can help ensure clean high-quality & great-tasting water with every pour.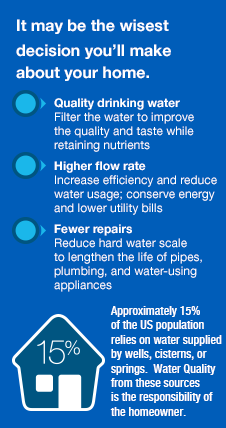 Tap Into High-Quality Water Through Your House
Residential water supplies are subject to a wide variety of purity and contamination issues, from mild to serious. Depending on your specific water quality testing results, you may want to treat all water used throughout your home to reduce:
Sediment and particulate
Iron, hydrogen sulfide, and manganese
Chlorine
Scale build-up
Watts has a complete line of whole house products and systems that condition water at the point of entry to help protect your home and produce high-quality, great-tasting water at every tap.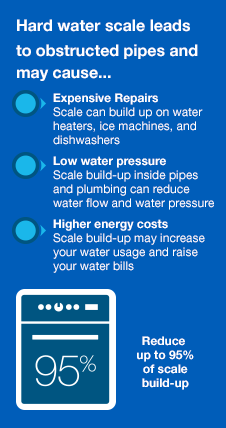 Prevent Mineral Build-up To Preserve Your Assets
"Hard" water contains a high mineral content; primarily calcium and magnesium that naturally occur in groundwater. Over time, hard water can cause scale to build up in your plumbing system, increasing your energy costs and shortening the life of your appliances. In fact, hard water can render a shower head useless within two years.
Our environmentally-friendly, anti-scale systems protect you and your home by virtually eliminating scale build-up. These systems feature Watts' proprietary Template Assisted Crystallization (TAC) technology. This technology is scientifically proven to reduce more than 95% of scale build-up by attracting hardness minerals and converting them into harmless particles that cannot stick to pipes and components and easily rinse away with water flow.